Business Attorney in Wausau: Child Labor Laws Revised
Wisconsin's child labor laws were recently changed to make the rules regarding 16 and 17 year-old workers the same as federal child labor laws. The new law became effective July 1, 2011, and allows 16 and 17 year-old workers to work an unlimited number of hours per week. Formerly, the law capped the number of hours they could work at 32 hours on a partial school week; 26 hours during a full school week; and 50 hours during non-school weeks, such as during the summer.
Business Attorney in Wausau – Important Note:
All employers, except agriculture and domestic service, who hire minors are required to display a poster stating the hours and days of work minors may work in Wisconsin. Posters should be placed in conspicuous areas where notices to employees will be read. Posting is optional for employers who do not hire minors. A printable version of the poster, which is published by the Wisconsin Department of Workforce Development, is available here.
The new law also allows 16 and 17 year-old workers to work unlimited hours per day, except when they are supposed to be in school. Under the former law, they were limited to working eight hours per day on Saturdays, Sundays and the last day of the school week — usually Friday — and five hours per day on school days.
The law also repealed the state law that prevented 16 and 17 year-olds from working more than six days per week. And 14 and 15 year-old workers are now allowed to work until 9 p.m. on a school days that fall between June 1 and Labor Day (formerly they could only work until 8 p.m. on those days). Teens of all ages are still prohibited from working during school hours. Wisconsin's laws prohibiting minors from performing hazardous work have not been affected by these changes. Minors also must obtain child labor permits prior to working in most occupations (other than agriculture or domestic service).
Contact a Business Attorney in Wausau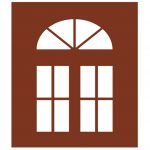 Business attorney in Wausau representing businesses in north-central Wisconsin for more than 25 years. Whether you are embarking on a new business venture, own an existing small business or a large enterprise, a business attorney in Wausau can handle all of your business' legal needs.  Contact a business attorney in Wausau. Call 715.843.6700 to speak with a business attorney in Wausau.  Email a business attorney in Wausau.
Eaton Law, LLP: Business Attorney in Wausau