Law Offices Wausau: Guarantors Liable for Deficiency in Foreclosure Sale
In Wisconsin, the holder of a mortgage (typically a bank) must wait six months (the "redemption period") from the date of a foreclosure judgment to hold a foreclosure sale of commercial properties or multifamily residences. This gives the debtor a chance to redeem the property by paying the judgment before the date of the foreclosure sale.  When the property is sold, and the bank or other mortgagee receives less than what is owed, it can obtain a judgment against the mortgagor for the balance.  This is called a "deficiency judgment."
Law Offices Wausau: Commentary
Most people know that if your business doesn't pay its debts, your business assets are at risk. But many small business owners are surprised to learn that their personal assets are also at risk by virtue of a personal guarantee they signed when taking out a loan or line of credit for their business.  Always review loan documentation carefully.  It may be possible to negotiate some sort of limitation on your personal guarantee, such as providing that the guarantee gets smaller each year, as the business builds its credit history.
If the bank is willing to waive its right to a deficiency judgment, the statutes allow the mortgagee to shorten the redemption period to three months from the date of the foreclosure judgment.
The question of whether or not the election of a shorter redemption period also precludes the bank from obtaining a deficiency judgment against a guarantor on the foreclosed note was addressed by the Wisconsin Supreme Court in Bank Mutual v. S.J. Boyer Construction, Inc., 2010 WI 74 (July 9, 2010).
The Court held that by choosing a shorter redemption period the lender is prohibited from seeking a deficiency judgment against the debtor, but the lender may still seek a deficiency judgment against the guarantor for any deficiency resulting from the foreclosure sale.
Of course, the financing terms of many small commercial real estate ventures require the owner(s) of the entity to personally guarantee the debt.  The Court's decision means that banks will be able to shorten the redemption period without giving up the right to go after the guarantors of the loan for any shortfall.
Contact Law Offices Wausau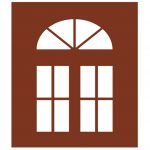 For more information about business foreclosures, call our law offices Wausau for a free phone consultation.  Learn more about law offices Wausau. If you have questions about business or real estate law, call our law offices Wausau for a free telephone consultation. Call 715.843.6700 to speak with law offices Wausau.  Our law offices Wausau serve businesses throughout north central Wisconsin.
Law Offices Wausau: Eaton Law, LLP  715.843.6700