Injury Lawyer in Wausau: Wisconsin Death Attributed to DUI
Find out how our DUI accident lawyers can help you with your claim.
Jesse L. Herrmann, 27, of Holmen, Wisconsin has been charged in LaCrosse County Circuit Court with homicide by intoxicated use of a motor vehicle  in connection with an automobile crash on June 25 that resulted in the death of Jean Kroes, 23, of Onalaska.
Kroes had just begun a job as a vocal music teacher in the North Fond du Lac School District.  According to her obituary, she graduated from the University of Wisconsin-Stevens Point in December 2010.  She was a talented pianist and had been hired by the North Fond du Lac School District to teach junior and senior high school vocal music.
The crash occurred around 4 p.m. June 25, on Highway 35 near Holmen.  A pickup truck driven by Herrmann allegedly slammed into the rear end of a car occupied by five women, including Kroes, as it slowed to turn.  Kroes died instantly as a result of injuries suffered in the crash.
The LaCrosse Tribune reported that Herrmann fled the crash scene and was chased by witnesses and police.
Herrmann has also been charged with two counts of injury by intoxicated use of a vehicle, two counts of operating while intoxicated causing injury, one count of hit and run involving death, one count of hit and run involving injury and first-degree reckless endangerment of safety.
A preliminary blood-alcohol test indicated that Herrmann had a 0.27 blood alcohol level. The legal limit for driving in Wisconsin is 0.08. He is prohibited from drinking alcohol as a condition of the federal supervised release he began serving May 6 for a methamphetamine distribution case, according to the La Crosse Tribune.
According to Wisconsin Circuit Court Access, Herrmann was convicted of operating under the influence in 2004.
Source: http://www.fdlreporter.com/article/20110704/FON0101/107040362/New-North-Fond-du-Lac-teacher-dies-crash
Injury Lawyer in Wausau Commentary
Drinking and driving do not mix. Drunk driving laws have gotten tougher, but consider this: According to a 2007 study by the U.S. Centers for Disease Control and Prevention, Wisconsin has the largest percentage of binge drinkers and the largest percentage of drunken driving accidents in the nation.
If you are a victim of a DUI crash there is legal help for you.
Here are a few things to do if you are involved in a motor vehicle accident. Especially if you suffered any injuries:
1. Stop (as long as it can be done safely):
Immediately after you get into an accident, stop.  If you caused the accident, don't run.  Leaving the scene of an accident is a crime.
2. Check for Injuries:
Check yourself, your passengers, and the individual(s) in the other vehicle for injuries. If there are injuries that need medical attention, call 911.
3. Call the Police:
In Wisconsin, you are required to report a motor vehicle accident to police, sheriff's department or other appropriate authority if:
There was $1000 or more damage to any one person's property
or
Anyone was injured
or
There was $200 or more damage to government property, other than vehicles.
4. Exchange Information:
Make sure to write down the other driver's license, full name, address, phone number, date of birth and insurance company and policy number. Provide the other driver with your information as well.
5. Document Damage:
If you have a camera (don't forget your cell phone camera) on hand, take pictures of the vehicle damage and the accident scene.  Document road conditions.
6. Contact an injury attorney:
Most personal injury attorneys, including our law firm, do not charge for a consultation and only receive a fee out of money they recover for you.
Injury Lawyer in Wausau Contact Info
If you or a loved one has been injured in a car accident, contact an injury lawyer in Wausau  for a free consultation. Call 715.843.6700 to speak with an injury lawyer in Wausau. Get more information about a Wausau personal injury lawyer.
Injury lawyer in Wausau.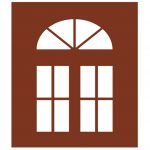 Do you have questions for a Wausau personal injury attorney? If you or a family member have been injured in a car accident, or if you have lost a loved one as the result of a car accident, an injury lawyer in Wausau can advise you as to your rights. Wausau injury lawyer serving clients in throughout Wisconsin. Call 715.843.6700 for more information about a Wausau personal injury lawyer or to speak with an injury lawyer. Learn more about personal injury lawyers in general.